Research & Education
As industry leaders adopt AI-based digital diagnostics solutions that offer increased speed, accuracy, collaboration, and efficiency, it has become imperative to streamline collaboration and develop breakthroughs in drug discovery. Crosscope brings together experts, academic institutions, and life sciences organizations to transform digital pathology and scale the adoption of computational pathology.
Features
Crosscope offers a comprehensive digital pathology solution to enable laboratories and pathologists to deliver the best patient care. Our platform is designed to speed up workflows, optimize storage solutions, accelerate image analysis, and empower collaboration.
Image Management System
Access data effortlessly, organize your data, and integrate your workflow. Use our Virtual Slidebox to save your time to solve diagnostics challenges, and not on data navigation.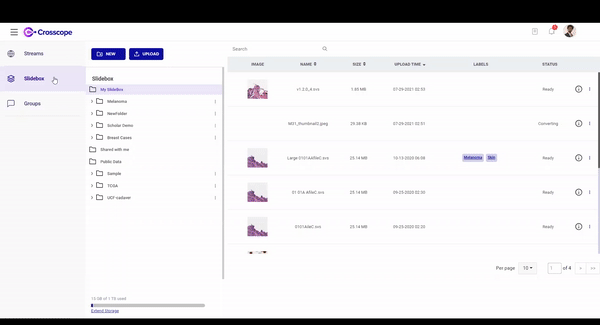 All data is safely stored and encrypted, with backups and disaster recovery functionality. Compatible with images generated from slide scanners such as Leica, 3DHistech, Bioimagene, Hamamatsu and more.
Integrated Medical Viewer
Easily navigate between regions of interest with the ability to seamlessly pan and zoom for an interactive experience in presenting the case.
View images from home or remote offices easily with access to the full tool-set. Crosscope also makes viewing from anywhere hassle-free with a Vendor Agnostic powerful slide viewer. Our zero-footprint, fast and fluid viewer offers a range of viewing, manipulation, & annotation tools.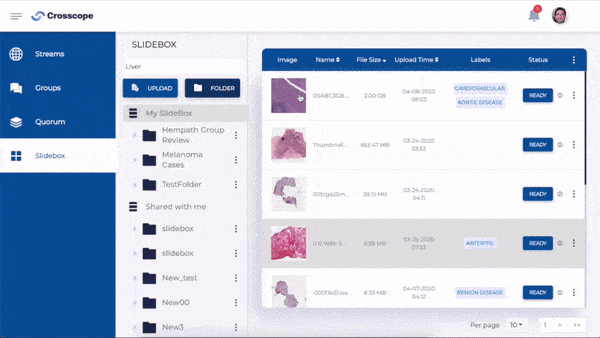 AI Integrations
Our AI-powered pathology solutions automate extraction, analysis, segmentation, and classification of images for pathology labs, enabling better outcomes and diagnosis, by improving efficiency, enhancing accuracy, and facilitating collaboration.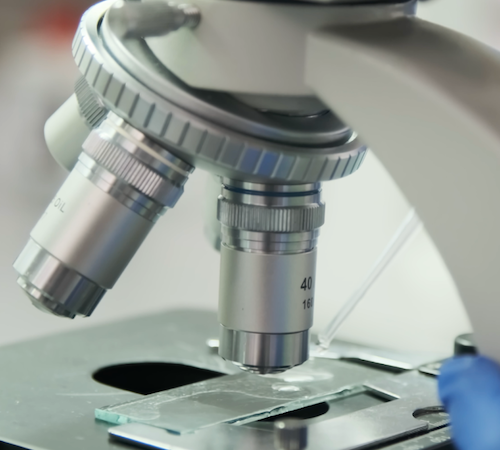 Partnerships
As digital pathology continues to revolutionize the workflow of pathologists worldwide, the technology adoption and scalability challenges need to be addressed promptly. At Crosscope, we understand the need to accelerate digital adoption to create optimal diagnosis, treatment, and patient care. We collaborate and partner with medical centers, pathologists, laboratories, and academics to continually improve and make advancements in computational pathology for disease-specific AI applications.
Health System
Improve access to a hard-to-reach specialty with an innovative and flexible solution
Pathologists
Use our system to screen more patients in need of care and improve patient outcomes
Payers
Improve patient access and outcomes while reducing unnecessary spending
Pharma/Biotech
Use our imaging and AI technology to streamline your workflows and enhance efficiency
Partner with Us
We collaborate with pathologists, researchers, and institutions to develop solutions that accelerate digital adoption and improve patient outcomes
Crosscope Scholar
Crosscope is paving the way for access to advanced diagnostic services at a sustainable cost for the regions and people that need them the most. We strive to remove obstacles for communities in remote areas to get access to the right diagnosis and information.