About us
The research, diagnosis and treatment of cancer has radically transformed because of emerging technologies, like AI, machine learning, and image processing. It is now possible to go beyond the traditional workflows and methods, to extract information and gain comprehensive insights, not visible to the human eye/hidden from human sight, from the digital slides.
Crosscope was founded with a goal to build next generation computational pathology tools that enable and accelerate image analysis, support collaboration, and enhance pathology workflows. Led by our team of experts in pathology, medicine, and emerging technologies, we are on the path to make our footprint in transforming cancer diagnosis, and enabling the best and personalized patient care.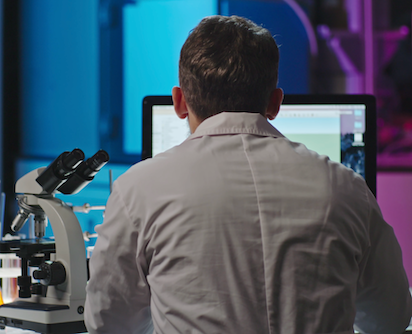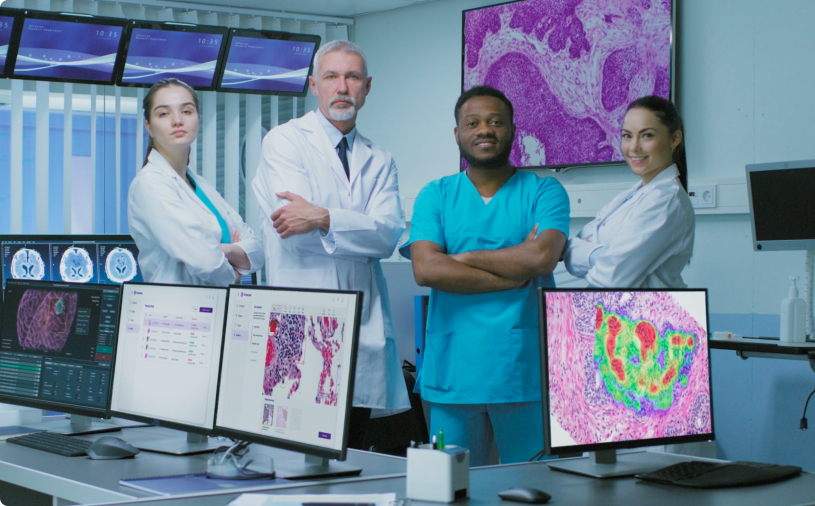 Our Mission
Radically transforming patient care by unlocking the power of AI
We are building a vendor neutral pathology ecosystem environment to accelerate broad adoption of digital pathology. Our goal is to facilitate deploying scalable Artificial Intelligence and Computational Pathology tools to provide a better standard of care for individuals around the globe.
Our Vision
Our vision is to enable next generation AI-powered telepathology for medical image information extraction and precision diagnostics
What Sets Us Apart- Our Approach
Data
Access to proprietary datasets for product development
Clinical Expertise
Direct access to global medical experts
Team
Expertise with AI, Pathology and Medical Software development
Open Pathology
Vendor agnostic, scalable and flexible IMS for laboratory's digital evolution
AI Utility
Pathologist centric augmentation models